This anti-aging eye cream gently moisturizes the sensitive skin around the eyes. Highly active ingredients effectively act against the first signs of aging.
Eye skin science in a uniq DRHAZI skindentical, liposom formula of enveloping care, Perfect Eye cream combats droopy eyelids, under-eye creasing and sunken eyes with targeted hydration and cell strengthening actions to firm the delicate eye contour for a vibrant, youthful regard.
As the age increases, the skin gradually loses its elasticity, the muscle function is weakened, and the skin around the eyes is relaxed to form an eye bag.
The excessive accumulation of water in the eyelid area leads to eyelid edema, but the eye area peptides can inhibit angiotensin-converting enzyme and enhance the lymph circulation of eye department, promote water discharge and eliminate edema (eye bag) and dark circles. What's more, eye area peptides have another function of promoting the eyelash growth. The epidermis junction is the muscle responsible for fixing the position of the eyelashes, and the Eye area peptides can promote normal collagen production and cell proliferation and support epidermal junction to help eyelash growth and increase eyebrow volume.
Cornflower water soothes the eyes, valuable nourishing oils replenish the skin, Ceramid complex renews the structure of the skin cell matrix. Acmella extract and special biomimentical nanopeptides, acting at the DNA level, stimulate the biomechanical function of fibroblasts and help reorganize the skin structure. Safe natural ingredients have an immediate replenishing and regenerating effect.
48 kinds of intense rejuvenating active agents, 12 kinds of nanopeptides
It is suited for all skin types. The cream can be used as day and night care. Also great for contact lens wearers.
It is made of valuable deuterium reduced water. The best rejuvenating water. Its regular crystal structure ensures the bioavailability of intense active ingredients and is also involved in cellular skin renewal because it inhibits the proliferation of cells damaged at the DNA level.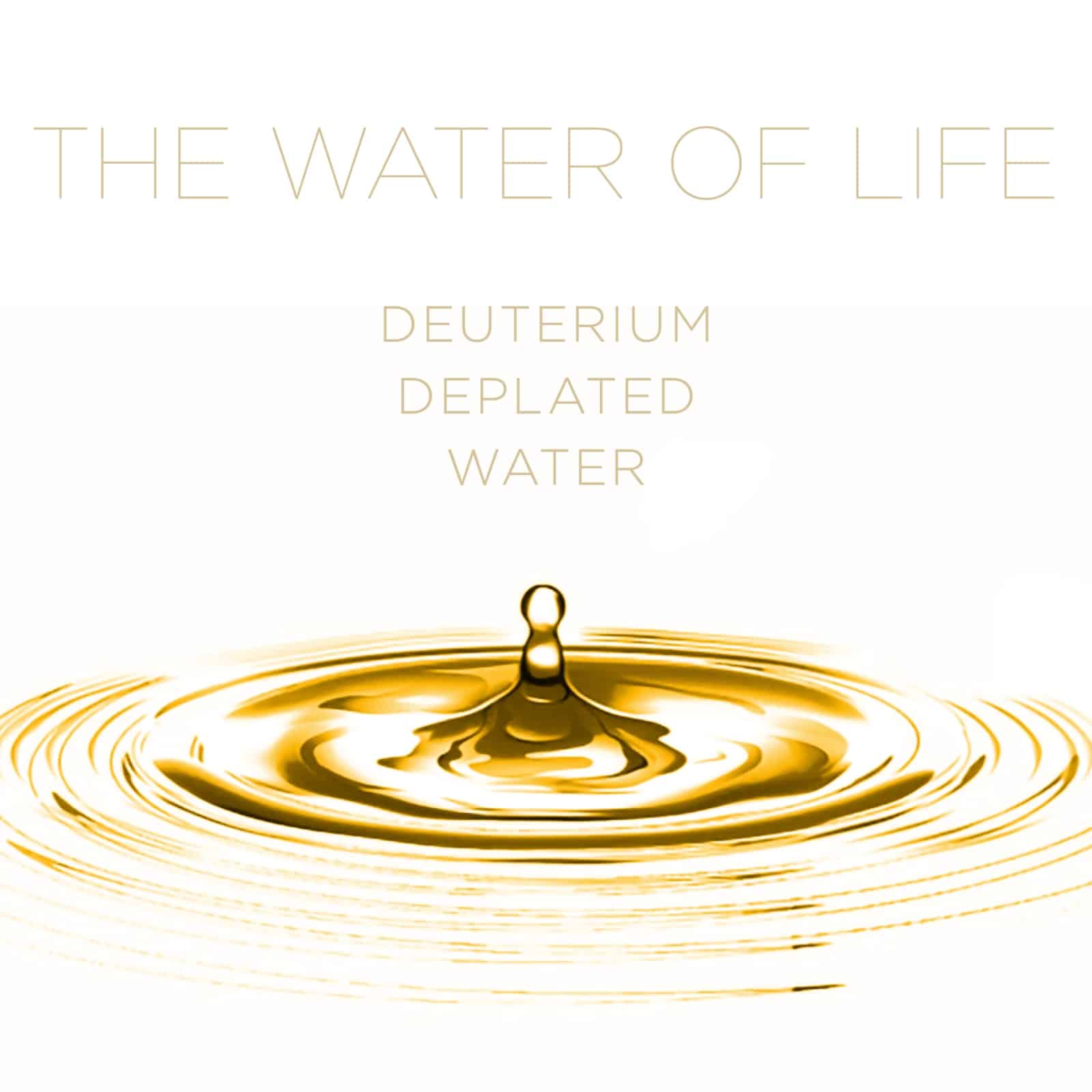 It is made with an organic plant preservative. Bio Totarol - Preservative, skin disinfectant and super antioxidant! 3X stronger than Active Vitamin E. It is a powerful, cellular skin rejuvenator, it protects skin cells from oxidative stress and eliminates free radicals that are dangerous to skin cells.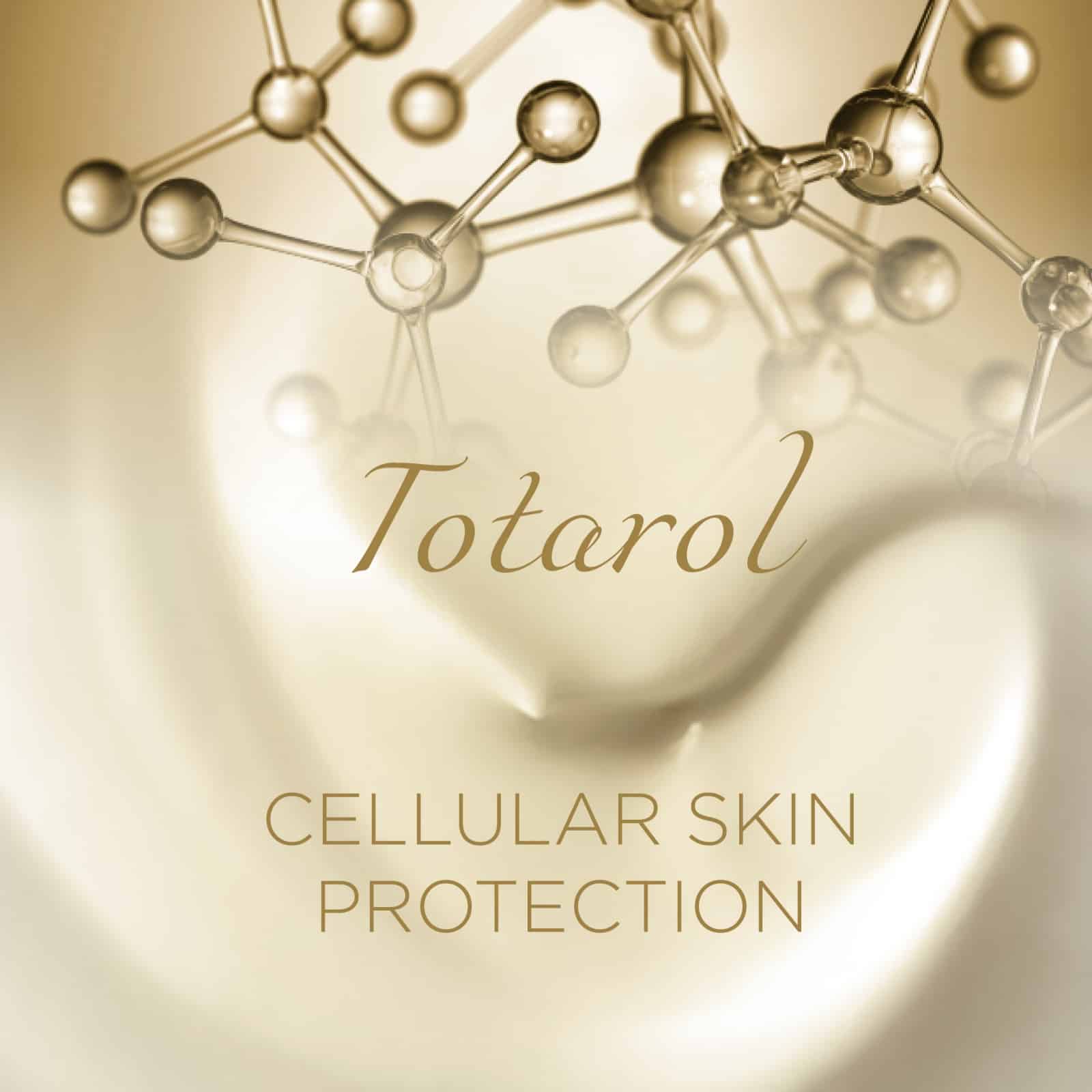 BIOACTIVE - HIGHTECH INGREDIENTS:
SKINIDENTIC OIL COMPOSITION - ANTI-AGE AROMATHERAPY - ANTI-AGE HERBAL THERAPY - NANOPEPTIDE THERAPY (12 TYPES OF NANOPEPTIDE IN MAXIMUM, EFFECTIVE DOSE) - COLLOIDAL CRYSTALL THERAPY (6 TYPES OF METAL COLLOID)
OTHER: Liposome complex - Ceramide complex (Ceramid 3, Ceramid 6, Ceramid 1, Phitosphingosine, Cholesterol) - Lacto Ceramide - L-proline - DRHAZI hydrating complex (Urea, Sodium PCA, 4 types of Hyaluronic acid) - Collagen protein - Stable vitamin C - Ferulic Acid - Vitamin E - Coenzyme Q10 - Allantoin - Bio Totarol
It contains a maximum dose of a complex blend of modern (mimicry muscle-loosening, collagen-stimulating and skin matrix assembling) nanopeptides active on the cellular level.
Nanopeptide therapy
Nanopeptides consisting of up to 4-5 amino acids extracted from targeted plant sources represent a new age of innovative active agent manufacturing. These short plant-based peptides are programming signal molecules which solely effect the function of targeted cells in a precisely determined manner. Thanks to nanotechnology, the molecules are protected from protein degrading enzymes which also make absorption more effective, thus initiating revitalization on the cellular level.
Biotech nanopeptides, selected in globally unique amounts and variations in DRHAZI Perfect Series. They are *Natural / Derived natural ingredient (ISO 16128). They produce new molecules from plant cell cultures to create its formulas, so there is little if any negative impact on the environment. All peptids patented by the manufacturers. Studies were prepared for each to prove its effectiveness and they are available. We use special complexes that we consider most effective for a particular purpose. This makes the effect stronger and faster.
MIMIC MUSCLE RELAX NANOPEPTIDE COMPLEX - an effective mixture of 3 nanopeptides

Argirelin®, Syn Ake® Leuphasyl®

, which relieves the tension of the mimic muscles, so it has an intense anti-wrinkle effect.

With 3 different mechanisms of action, the 3 types of peptides synergistically enhance their effects, providing an intense and natural alternative to Botox anti-wrinkle.

SKIN MATRIX BUILDING NANOPEPTIDE COMPLEX - 5 types of nanopeptides

Matrixyl®, Matrixyl 3000®, Matrixyl synthe6'®, Collaxyl®, Syn-Coll®

strengthen skin and connective tissue support elements, stimulate collagen and elastin production, inspire cell renewal.
ANTI-IRRITATION NANOPEPTIDE COMPLEX - 2 types of nanopeptides

Telangin®, Delisens®

strengthen the skin, increase the skin's natural UV protection

EYE AREA PEPTIDE COMPLEX - 4 kinds of nanopeptides - Matrixyl®, Matrixyl 3000®, Eyeseryl® reduces puffiness and dark circles around the eyes. Its decongesting effect fights against edema formation, due to poor lymphatic circulation or high capillary permeability. It inhibits collagen glycation, preventing the loss of elasticity and eyebag formation, Eyeliss® is an ingredient that targets puffiness and under eye bags and also helps reduce dark circles beneath the eyes by strengthening the capillaries there, since dark circles are often the result of leaking blood vessels, which lose blood that then pools beneath the eyes, causing not only dark circles, but also extra puffiness.
Natural essential oils: Damasc Rose Oil, Palm Rose, Rosewood Oil
Fragrance: natural fragrance, natural scent of rose
Packaging: 15 ml airless system - The innovative airless dispenser includes the product an air-tight, thus extending the shelf life. The system allows the complete emptying of the contents. Does not constitute a danger to aquatic organisms.
HIGHTECH - NATURAL - SKINIDENTICAL