Peptides open new dimensions in skin rejuvenation
ARE PEPTIDES CAPABLE OF REPROGRAMMING CELLS ON THE DNA LEVEL?
These modern active agents play an increasingly important role in beauty care and medicosmetics. They function as messenger molecules and are capable of restoring the delayed programs of our cells. Their benefit is that they are perfectly safe to use and our experiences show that they are currently the most intensive skin regenerating active agents.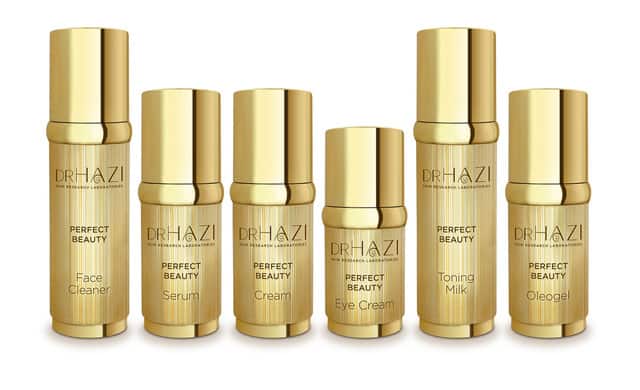 DRHAZI high-tech rejuvenating creams contains 14 types of nanopeptides in a maximum dose.
Our skin cells have an average lifespan of 6 weeks, yet we might be coping with skin conditions for years or our whole lives, accepting that there's nothing we can do about them. Modern peptides are set to change that.
THE PROGRAM FOR FORMING NEW SKIN CELLS
With the aging of cells, they convey information to newly-born cells, so they would be structurally and functionally similar to the decaying cells. Naturally, along with the inheritance of information, cells also try to regenerate and this can be witnessed in the healing of our wounds. However, in the case of certain stubborn or long-lasting symptoms, they only regenerate slowly or not at all.
This is where nanopeptides come into the picture – they are capable of conveying the appropriate information in the nucleus, on the level of the DNA as they are integrated into the nucleus, subsequently inheriting a new, healthy program to the young cells.
DRHAZI skincare is a new dimension in cosmetics.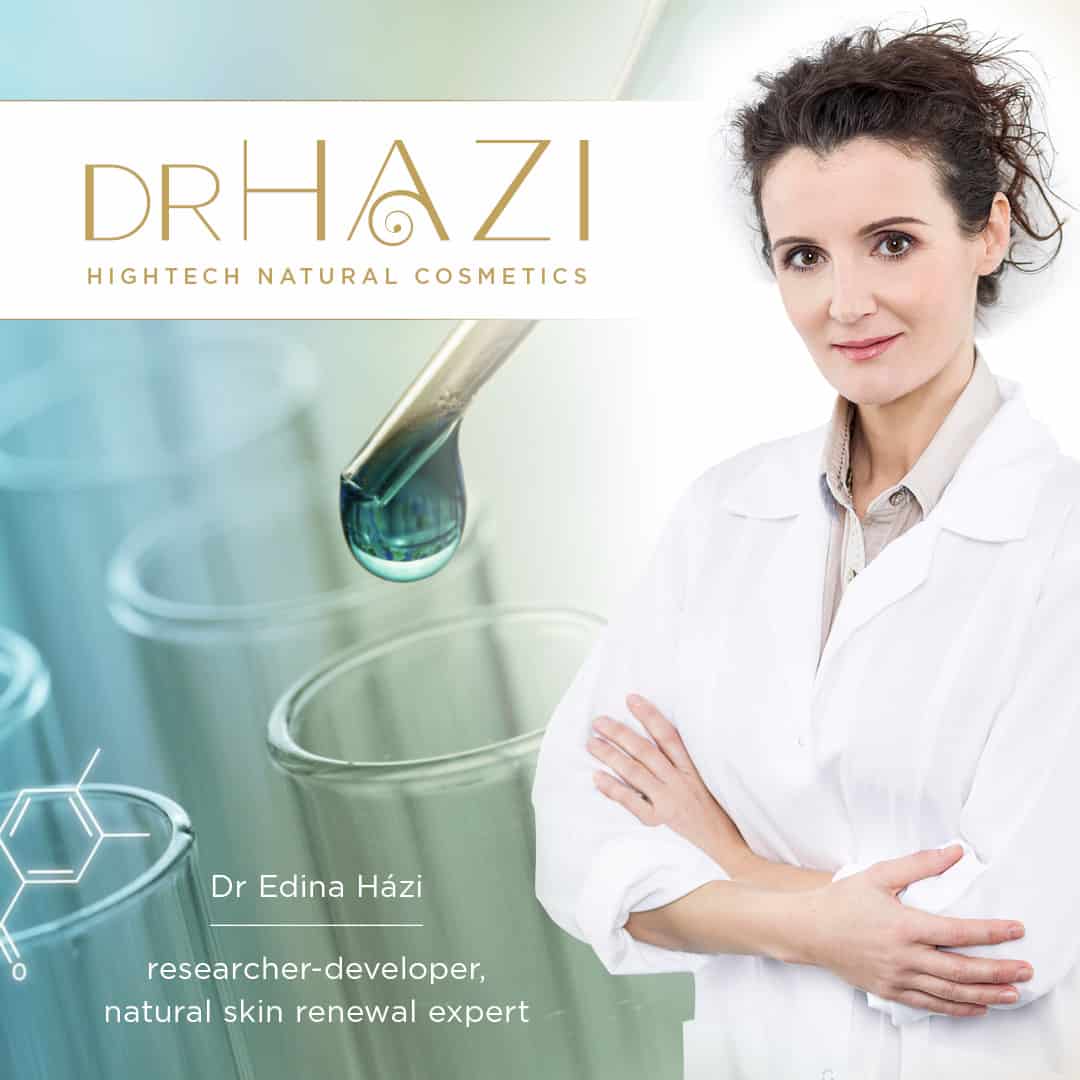 These short, plant-based peptides are programming signal molecules, solely affecting the function of targeted cells, precisely as expected. Thanks to nanotechnology, the molecules are protected from proteolytic enzymes, increasing the efficiency of absorption, thus initiating cellular-level revitalization.
Their main purpose is to regenerate damaged DNA sequences by connecting to the receptors of the cells in question, activating internal signal transduction chains within them that change the function of the cells. Some peptides stimulate fibroblasts to produce new collagen and elastin, thus resulting in intensive cellular renewal in the skin. Other rejuvenating peptides support the stress management of facial muscles and affect the nervous system of the muscles to relax the system of mimic muscles, thus supporting the supply of blood and nutrients in the facial skin and its healthy beauty.
Use 100% natural DRHAZI hightech luxury cosmetics!
The necessary effect requires a particular dosage. Naturally, the effect can be intensified by combining the peptides, applying them in complex formulas.
5 REASONS FOR USING HIGH-TECH BIOACTIVE PEPTIDES
they're identical to human peptides that make up the skin and are superbly absorbed and integrated
their effect is maximized as their potential is activated within the skin cells
they're safe to use, have a beneficial effect on the skin and cause no irritation
they have an intensive, spectacular effect
they can be used to replace invasive plastic surgery procedures