Luxury facial treatments with natutal cosmetics
Healthily radiant, lovely facial skin with luxury natural methods
Beauty care is old as the history of mankind itself, yet still beauty care trends are rapidly changing and developing. Nowadays, a growing number of women require beauty enhancing methods that also boost their health.
Our Skin, as a mirror
Thanks to our more conscious lifestyles, we no longer seek to improve our looks with "masks", but rather, we seek to enhance the natural beauty of our entire being. This is where holistic facial treatments can truly help.
Looking for radiantly beautiful, healthy facial skin with natural methods? DRHAZI luxury cosmetics is the solution!
High-tech natural cosmetics fill a considerable gap on the luxury cosmetics market. The 100% natural DRHAZI luxury concept, which combines herbal therapies with the latest medicosmetics active agents, offers a globally unique approach.
The luxury home treatments of DRHAZI provide a high level of skin renewal. Our high-tech, 100 percent natural cosmetics are complex blends of the world's most precious active agents, which help make our facial skin radiantly beautiful without compromises with the purest, most professional nurturing and beautifying products.
These luxury products, which are based on the results and technology of modern cosmetics represent the latest generation of anti-aging products. They regenerate the skin structure, help impede the decay of flexible fibers, enhance collagen synthesis, inhibit glycation and use an organic liposome structure to pinpoint the targeting of organic high-tech active agents.
DRHAZI insists that the luxury natural treatment of any deviations from healthy skin and the curing of the skin should be based on restoring the balance of the skin, which can only be achieved with substances and treatments that have a beneficial effect on the human body.
There's only one type of skin for them: healthy skin. This is the focus of their work. Their goal is to help everyone restore the radiantly beautiful facial skin appropriate to their biological age. Their professionalism is guaranteed by their cellular-level products and the expertise of the treatments of DRHAZI therapists.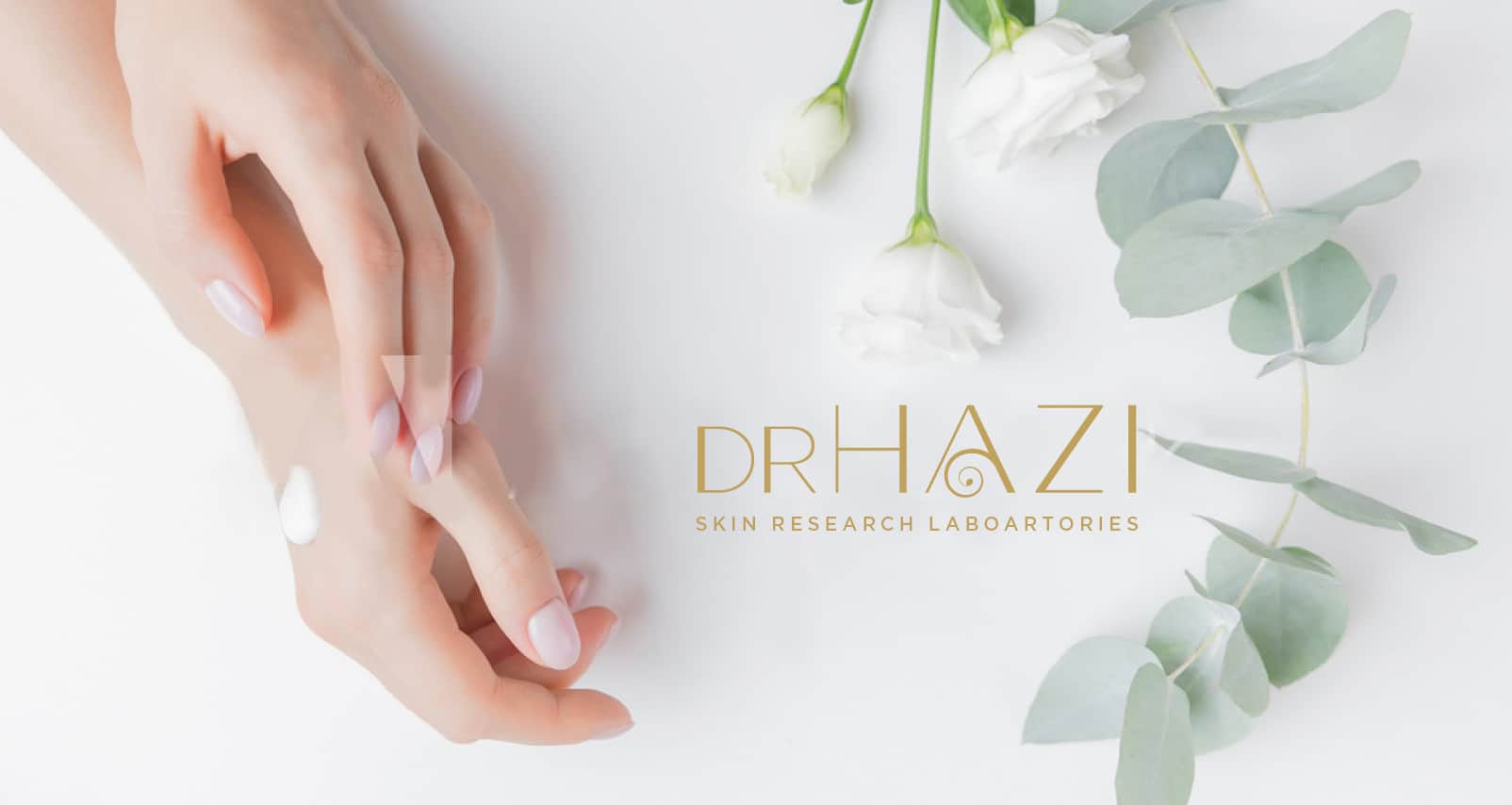 The DRHAZI concept includes a range of BALANCE and ANTI-AGE skin renewal treatments.
BALANCE treatments include Demodex balancing skin renewal, deep, causal treatment of acne and rosacea skin as well as the balancing of slightly disrupted facial skin – including T-zone problems and extremely sensitive skin.
The ANTI AGE concept of DRHAZI also provides a range of complex, modern treatments. The DRHAZI luxury skin renewal facial treatment is the perfect choice for those who wish to naturally and effectively rejuvenate their skin. The complex method revitalizes the skin, regenerates the connective tissue and also includes the manual restoration of the muscular system of the face.
The mission of DRHAZI is to help everyone restore their radiantly beautiful, healthy facial skin appropriate to their biological age. Our professional, luxury services are mainly ensured with effective, cellular-level products and the expertise behind the treatments of our DRHAZI therapists.
For us, there's only one type of skin: healthy and beautiful skin!