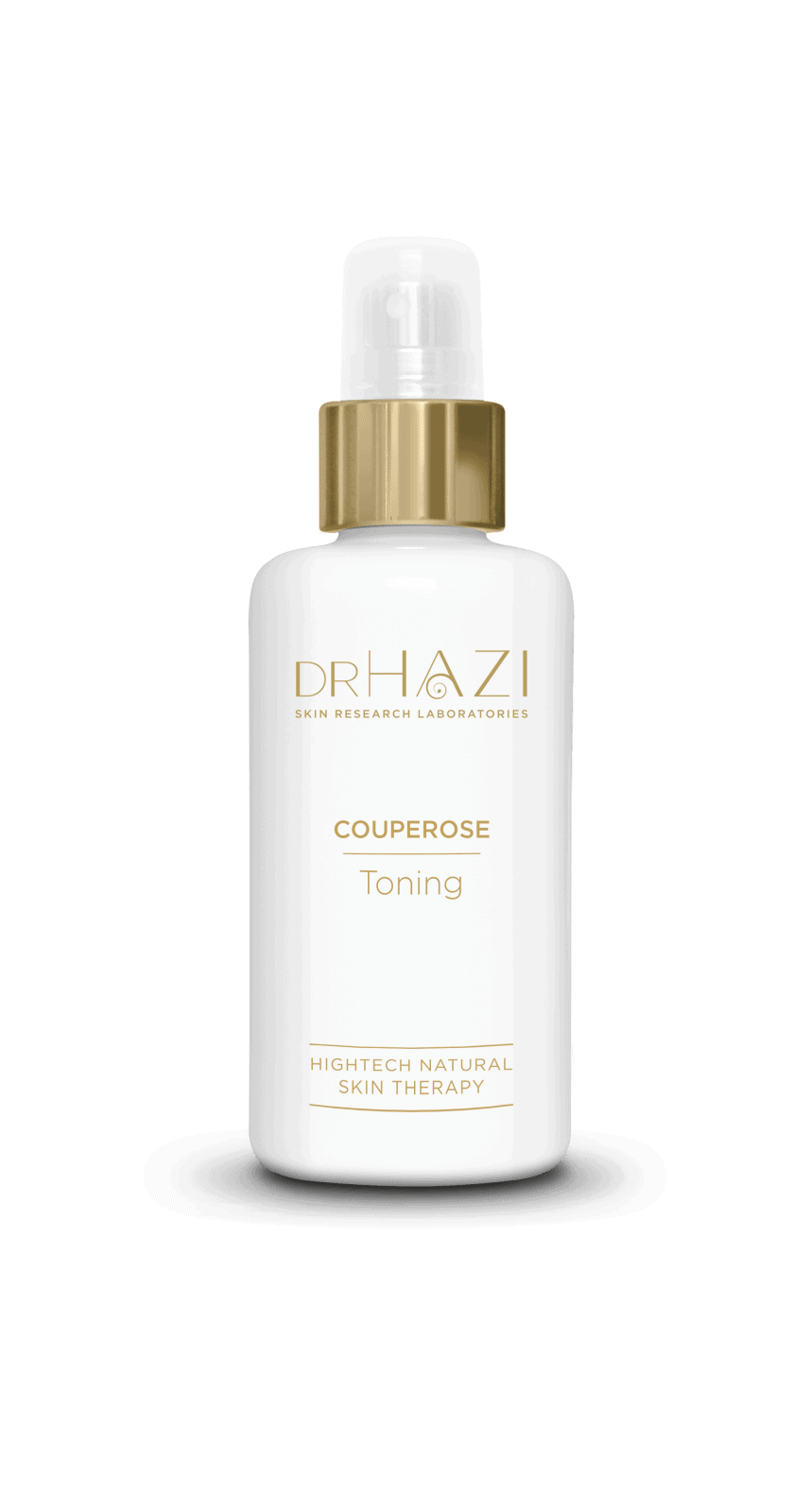 ×
Our cosmetics and skin care products are 100% natural, healthy and exceptional quality. Instead, we use valuable natural raw materials with excellent bioavailability. Therefore, our products are suitable for all skin types and are suitable by their pure natural ingredients also for vegetarians and vegans.
Through the selected DRHAZI Natural process® our products are manufactured particularly friendly and sustainable. Unlike manufactured at Industriel cosmetics and toiletries, this may mean that there are some changes in color, smell or consistency of the products. This is a natural process through the use of natural ingredients - opened products should be consumed about three months after opening.

Sustainability, also in product design:
Through our low-oxygen filling and a carefully selected package of conservation effort is kept very low. All contents are filled into pre-sterilized container quality and, thus are DRHAZI products free from germs, chemicals and synthetic preservatives. The "airless system", that is, the separation of packaged goods and ambient air, also ensures a germ-free and oxygen-protected storage - prior to first use it is necessary to pump the care product.
Storage & shelf life:
To ensure the consistency of natural products as well as a good application use, cosmetics and toiletries DRHAZI from excessively high temperatures or cold should be protected. Optimal storage is ensured at a temperature of 15-20 degrees.
Further information:
Inform yourself about the effect instance and preservation of produce, as well as the synthetic active ingredients and toxins in conventional cosmetics here.
DRHAZI BLOG
Ingredients:
Urea
Sorbit
Hyaluronic acid
Lactic acid
Resveratrol bioferment
Vine leaf/seed extract
Niacinamid - B3 Vitamin
Vitamin C water soluble
Collagen protein
Acerola berry powder
Evening primrose oil
Allantoin
Organic Palmarosa oil
Organic Geranium oil
Tea tree oil
Organic Totarol
Acerola is a very rich source of vitamin C, it contains carotenoids, bioflavonoids and minerals. Valued in cosmetics for its benefits to the skin as an antioxidant, it stimulates the collagen production and helps to fight signs of aging.
Allantoin (Comfrey Root) is a natural ingredient found in a wide variety of cosmetic products. It is an extract from the comfrey plant. This ingredient is widely known for its hydrating abilities and exfoliating properties. It is known to be an anti-irritant and even to protect and promote healing.
Collagen is an important protein which is part of the connective tissue and is the cement that holds everything together-the primary mortar between the bricks of all of our smooth muscle tissues such as blood vessels, digestive tract, heart, gallbladder, kidneys and bladder, to mention just a few. Using face creams with Collagen will increase moisture contents of the skin and will stimulate skin cells to produce collagen and can partly reverse aging process. Stimulating collagen synthesis in aged skin was shown to reduce wrinkles and improve skin texture.
Evening primrose oil is rich in ingredients essential for cell structure and rejuvenating process of skin. It can prevent anti-aging problems such as sagging skin, dry and rough skin and so gradually reduces wrinklesand fine lines. Evening primrose oilpromotes good coloration for your skin and lightening the dark circles around the eyes. Also found very beneficial in treating several skin disorders like eczema, rosacea, atopic dermatitis and even calming acne flare ups.
The HA biotechnical ( fermentation ) is produced from glucose, soy peptone and yeast extract. Significant contribution to the hydration of the skin, the skin is nice. Molecular Weight distinction is made between macro, micro and medium hyaluronic acid. When used in combination, support and enhance each other's effects. Macro (800-1200 kDa) - the most commonly used hyaluronic acid. The top layer of skin can easily attract the molecules of water to hydrate the collagen and elastin fibers. According to the weight of 500 times the amount of water can absorb . Medium ( < 50 kDa) - penetrates the skin deeper layer, where the special effects of protecting the skin from harmful UV rays. Due to the strong UV radiation is a damaging free radicals in the skin ( hydrogen peroxide ). The medium of hyaluronic acid in the skin increases the level of catalase , hydrogen peroxide into water and this is converted to the acid . Besides the suppression of inflammatory agents in the skin. Micro ( <5000 Da ) - the deepest layer of the skin to get to where it is important to select the signal peptides stimulate stem cells. These signal peptides help rebuild the tissue structures . At the same time enhance their own production of hyaluronic acid in the tissue so that the skin becomes tight and permanently flexible. In addition, inhibits the activity of tissue -degrading enzymes ( Matrix Metallo Proteinase ) , such as collagen and elastin to extend the life cycle
It is most widely used in cosmetics for its ability to help the skin absorb the cosmetics and moisturizers better. It is also widely used for its ability to accelerate the skins natural shedding process as an Alpha hydroxyl acid. In doing this it promotes the healthiest skin making your skins appearance brighter and younger looking.
Vitamin B3 improves oxygenation and ingredient absorption by stimulant actions that increase circulation and detoxification processes, assists in the utilization of B vitamins.
This non-toxic, non-irritating ingredient is known as an excellent astringent and to encourage new cell growth. It has been found to increase circulation thus promoting healing. It is also found to help balance oil production creating a more even looking appearance.
Balances hydration levels and moisturizes the skin, helping to prevent wrinkles. Keeps skin elastic and supple by stimulating cell regeneration and rejuvenation. Also balances production of sebum while aiding with broken veins, acne, dermatitis and prevents scar formation.
Provides preservative actions while acting as a gentle and non-irritating anti-bacterial ingredient in both gram positive and negative bacteria (proprionumbacterium acne is particularly sensitive to this extract), anti-viral, antioxidant, effectively reduces acne disturbances. 

Dilates blood vessels to improve oxygenation, stimulates cell growth and slows enzymes that break down proteins to protect collagen structures, prevents UVB damage to skin cells.
In cosmetics, sorbitol acts as a humectant and moisturizer.
Tea Tree Oil has wonderful properties that make it a popular natural agent for curing all three types of infectious organisms: fungus, bacteria, and virus. More importantly, it is known to effectively fight a number of infections that are resistant to some antibiotics. Therefore, Tea Tree Oil is an excellent natural remedy for hundreds of bacterial and fungal skin ailments such as acne, abscess, oily skin, blisters, sun burns, athlete's foot, warts, herpes, insect bites, rashes, dandruff and other minor wounds and irritations.
Located in a part of the natural component of the epidermis (1%) of the skin where moisture becomes bound. It contributes to skin elasticity and flexibility. Urea is widely used in skincare because of its hydrating properties. It is also a great and widely used preservative in cosmetics. It has been found to prevent sun radiation from aging the skin.
Vine extracts as main components flavonoids (isoquercitrin, quercetin glucuronides with). This can exert a sealing effect on the capillaries and thereby stabilize the vessel walls and improve its elasticity. Vine leaf/seed extracts have a positive effect with an inclination to Wassereinlagungerungen.
Water soluble and stable Vitamin C, antioxidant, strengthens collagen, assists in brightening, provide's anti-wrinkle effects / smoothes skin texture, heals wounds, and prevents scarring. 17%
Quality
Truly natural and/or organic cosmetics, meet ECOCERT Organic and Nature of requirements.
We use solvent and pollution-free, cold-pressed vegetable oils
Free from synthetic fragrances,

colors

and preservatives
Free from mineral oils, parabens, silicone and PEG's

Dermatologically tested for

compatibility

Recovered

raw materials

,

whenever possible

from

controlled-

organic farming

and

under fair conditions
Write a review on this product!
hightech natural skin therapy
Made with certified ingredients
Buy the full care line, with our Gift!
The effect of the natural cosmetics built on each other in the care steps.
which belongs to the following care line
The product has no reviews.
Reviews about the product
The product has no reviews.
×
Write a review on this product!
COUPEROSE TONING