DRHAZI Skin Renewal
The wonder of skin renewal with DRHAZI HOLISTIC SKIN TREATMENT
Damaged facial skin can be normalized. With the globally unique DRHAZI skin renewal procedures, we're capable of normalizing impaired or sick facial skin – rosacea, acne – with natural holistic methods.
Earlier, skin-differences regarded as features stemming from constitution, disease or genetic makeup are really originating from shifts in skin-balance, and sadly this fact causes problems for most of the women of today.
The shifts in skin-balance may be caused by a number of factors:
• hormonal factors
• incorrect skincare
• incorrect nutrition
• stress
• environmental toxins (smog, UV damage), etc.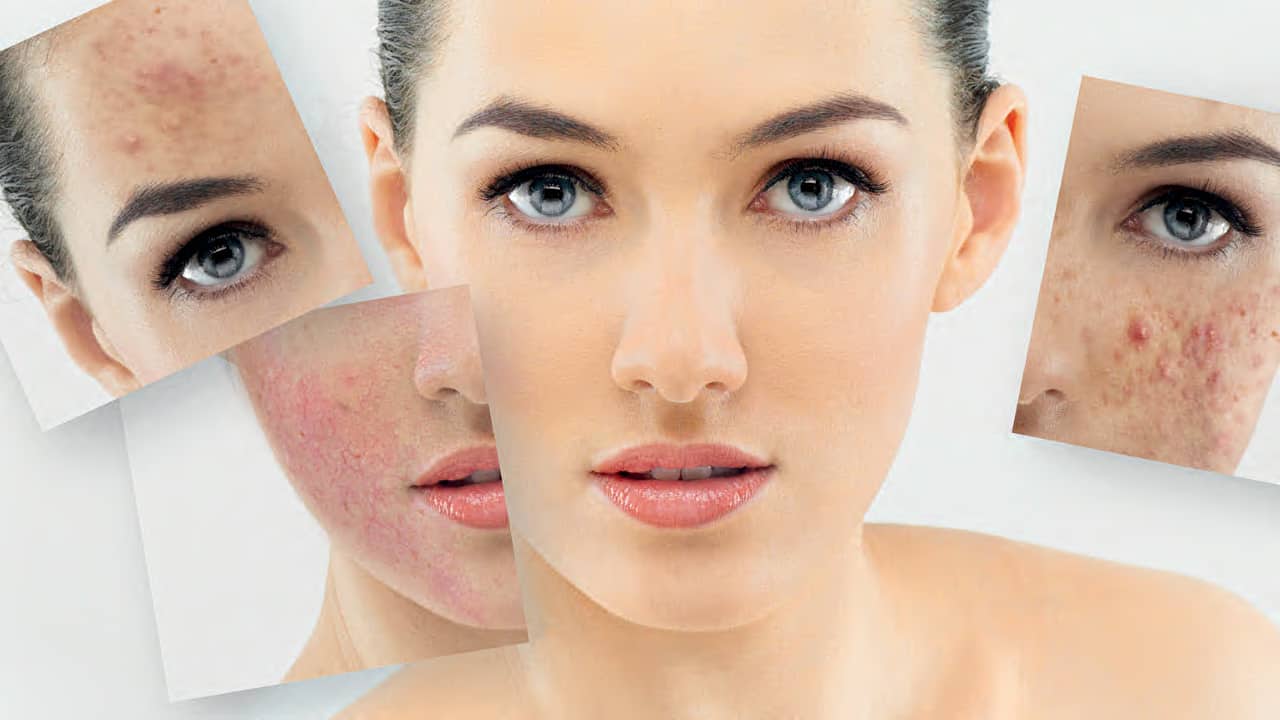 When is skin renewal necessary?
If the facial skin is damaged. The damage is not always visible to the naked eye; skin damage can be of microscopic size. In this case, only symptoms such as skin sensitivity, susceptibility to irritation and skin problems indicate imbalances within the skin.
Most of the people "suffer" from skin sensitivity or rosacea, others from T zone or acne.
Care of the imbalanced skin requires particular attention, because even intensive plant material can harm damaged skin-surface by being absorbed into an area which they do not belong to, causing irritation. This is often mistaken with skin-allergies.
According to our research, the nucleus behind these problems is obviously the shift in skin-balance, caused by the structural damage of the skin and skin infections. Skin renewal is required at this phase, returning the facial skin's harmony.
What are the practical steps of this process?
1. Normalization of Demodex mite population - the most important role in damaging skin structure and the formation of skin problems. Not only their quantity, but their aggressiveness also needs to be regarded. In some cases, fewer mites can cause serious inflammation due to the stronger aggressiveness of the bacteria within the mites.
2. Reduction of inflammation and care of bacterial infection, by means of natural and modern agents
3. Removal of sources for inflammation - proper manual deep-cleansing helps the establishment of a healthy skin structure.
4. Renewal of the skin structure on a cellular level modern skin-equivalent agents and biotechnologically developed nanopeptides, re-coding the cell's DNA to proper operation.
5. Removal of abnormally thickened connective tissue-layer by means of vacuum-polishing with sterile crystals in clinics / or special intense DRHAZI Combi Peeling at home.
6. Sebum-regulation, mostly necessary on the T zone area.
7. Detecting and eliminating internal causes - these are mostly internal inflammatory pockets, allergies, food intolerance, gluten-overload and gluten-toxicity.
Following the normalization of the skin, fine, healthy facial skin can be maintained with correct care.