AGELESS BEAUTY NOURISHING CREAM
The active-rich, nourishing cream helps skin rejuvenation in the ideal night's rest. Ingredients derived from biotechnology, intense and spectacular re-structuring your skin. Night care for all skin types is excellent.
A nourishing facial cream rich in active agents with a composition identical to the skin, facilitating the ideal regeneration of the skin. Superb for applying during night-time rest. The biotechnological active agents intensively and spectacularly restructure the facial skin and optimize skin functions. They enhance the production of collagen and noticeably improve the flexibility of the skin. The rich replenishing skin contains no sunscreen. Highly suitable for nighttime replenishing purposes, recommended for those who prefer to avoid facial cream with sunscreen.
The active-rich, nourishing cream helps skin rejuvenation in the ideal night's rest. Ingredients derived from biotechnology, intense and spectacular re-structuring your skin. Stimulate collagen production, visibly improve skin elasticity, skin wrinkles smoothed, the face regains its youthful beauty. Contains beneficial ingredients that must be avoided in day care.
Suitable for all skin types for treatment rejuvenating, even for mature, dry and sensitive skin. The secret to youthful skin with even more appearance. WITHOUT Sunscreen!
This multi-targeted formula delivers a youth-giving boost with 10 type of nano signal peptide for intense cellular skin renewal, 5 sources super antioxidant to protect the skin, 12 ingredients for plumping hydration, 38 ingredients for smoothing and softening skin texture, 42 ingredients for minimizing the look of wrinkles.
It is made of valuable deuterium reduced water. The best rejuvenating water. Its regular crystal structure ensures the bioavailability of intense active ingredients and is also involved in cellular skin renewal because it inhibits the proliferation of cells damaged at the DNA level.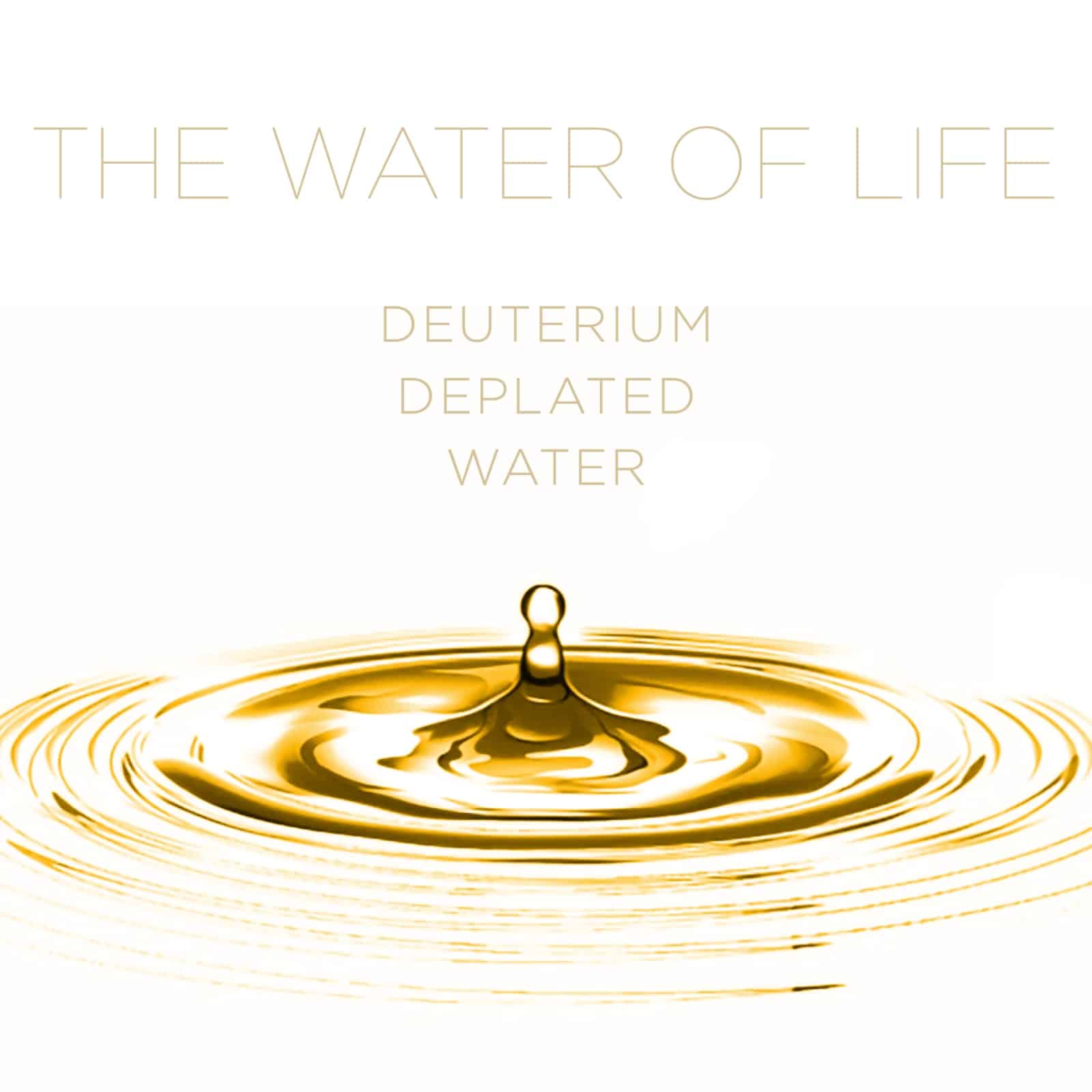 It is made with an organic plant preservative. Bio Totarol - Preservative, skin disinfectant and super antioxidant! 3X stronger than Active Vitamin E. It is a powerful, cellular skin rejuvenator, it protects skin cells from oxidative stress and eliminates free radicals that are dangerous to skin cells.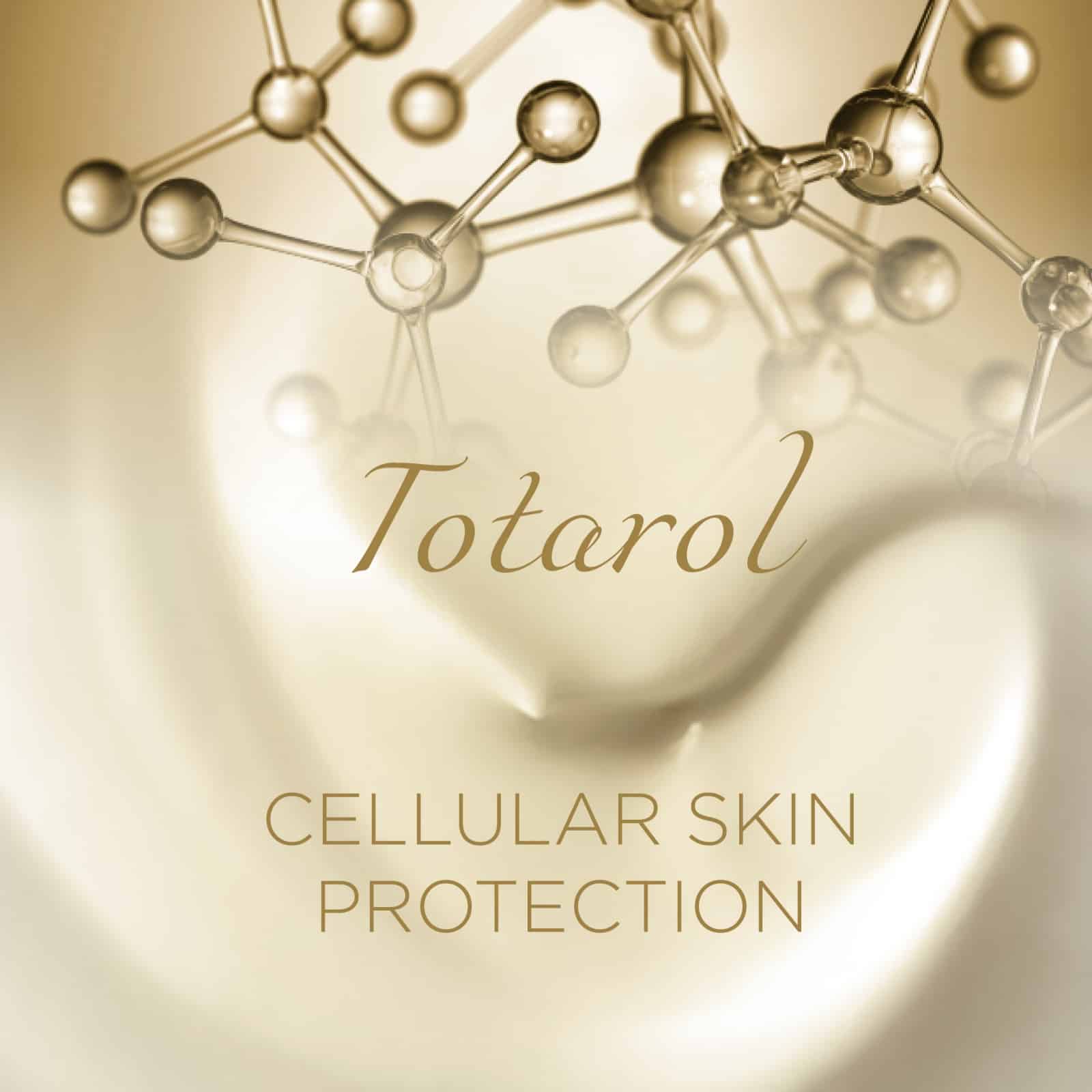 Basic profile

:
Rose

w

ater

-

refreshes

and moisturizes

the

facial skin

Organic

s

hea butter

-

with

hauterweichenden

,

skin care

and

skin-smoothing

properties

Organic

a

rgan oil

-

protects the skin from

drying out

,

stimulates cell

regeneration

,

s

oothes irritated

skin

Organic

a

vocado

oil

-

skin care

,

wound healing

,

skin-

softening

properties

Organic

p

omegranate seed oil

-

improves

skin elasticity

and

reduces the

dehydration
BIOACTIVE - HIGHTECH INGREDIENTS:
SKINIDENTIC OIL COMPOSITION - ANTI-AGE AROMATHERAPY - ANTI-AGE HERBAL THERAPY - NANOPEPTIDE THERAPY (12 TYPES OF NANOPEPTIDE IN MAXIMUM, EFFECTIVE DOSE)
OTHER: Spilanthol (Acmella extract) - Liposome complex - Ceramide complex (Ceramid 3, Ceramid 6, Ceramid 1, Phitosphingosine, Cholesterol) - Lacto Ceramide - L-proline - DRHAZI hydrating complex (Urea, Sodium PCA, 4 types of Hyaluronic acid) - Collagen protein - Stable vitamin C - Vitamin E - Coenzyme Q10 - Allantoin - Bio Totarol
It contains a maximum dose of a complex blend of modern (mimicry muscle-loosening, collagen-stimulating and skin matrix assembling) nanopeptides active on the cellular level.
Nanopeptid therapy:
Nanopeptides consisting of up to 4-5 amino acids extracted from targeted plant sources represent a new age of innovative active agent manufacturing. These short plant-based peptides are programming signal molecules which solely effect the function of targeted cells in a precisely determined manner. Thanks to nanotechnology, the molecules are protected from protein degrading enzymes which also make absorption more effective, thus initiating revitalization on the cellular level.
MIMIC MUSCLE RELAX NANOPEPTIDE COMPLEX - an effective mixture of 3 nanopeptides

Argirelin®, Syn Ake®, Leuphasyl®,

which relieves the tension of the mimic muscles, so it has an intense anti-wrinkle effect.

With 3 different mechanisms of action, the 3 types of peptides synergistically enhance their effects, providing an intense and natural alternative to Botox anti-wrinkle.

SKIN MATRIX BUILDING NANOPEPTIDE COMPLEX - 5 types of nanopeptides

Matrixyl®, Matrixyl 3000®, matrixyl synthe6'®, Collaxyl®, Syn-Coll®

strengthen skin and connective tissue support elements, stimulate collagen and elastin production, inspire cell renewal.
ANTI-IRRITATION NANOPEPTIDE COMPLEX - 2 types of nanopeptides

Telangin®, Delisens®

strengthen the skin, increase the skin's natural UV protection
Who do we recommend?
You want intensive facial rejuvenation
You want to take advantage of the rejuvenating effect of photosensitizer vitamin A, which we need to avoid during the day
Your goal is to smooth out the wrinkles on your face and increase the elasticity of your face
You crave a face cream rich in nutrients and maximum active ingredients
You want a face cream that does not contain sunscreen
Natural essential oils: organic palmarosa oil, organic neroli oil, rosewood oil

Fragrance: natural fragrance, gentle scent of floral

Packaging: 100% protection by airless system - The innovative airless dispenser includes the product airtight and so prolongs the shelf life. The system allows the complete emptying of the contents. Does not constitute a danger to aquatic organisms.

HIGHTECH - NATURAL - SKINIDENTICAL